From holy oil to sceptres and a spoon: King Charles' coronation ceremony
2 min read
LONDON – The ceremony for King Charles's coronation at Westminster Abbey in London on May 6 will involve historic regalia ranging from scepters and maces to a ring and a spoon. Here are details of the Crown Jewels that will be used, as outlined by Buckingham Palace on Sunday:
ST. EDWARD'S CROWN
Charles will be crowned with the historic St Edward's Crown that has been used since the coronation of King Charles II in 1661 after the monarchy was restored following the 10-year republic of Oliver Cromwell. It was removed from the Tower Of London in December for modifications for May's ceremony.
The crown, which weighs about 2.2 kg (4 lb 12 ounces), is made up of a solid gold frame set with rubies, amethysts, sapphires, garnet, topazes and tourmalines, and has a velvet cap with an ermine band.
It replaced an original crown believed to date back to the 11th century Anglo-Saxon king of England, Edward the Confessor.
Charles will also wear the 1 kg (2.3 lb) Imperial State Crown at the end of the service, the headwear regularly used by British monarchs for official occasions such as the State Opening of Parliament.
Made for the coronation of Charles' grandfather George VI in 1937, it is set with 2,868 diamonds in silver mounts including the 105-carat Cullinan II, the second biggest stone cut from the Cullinan Diamond, which was given by the government of the Transvaal in South Africa to Edward VII on his birthday in 1907.
The crown also features the large "Black Prince's Ruby", along with 17 sapphires, 11 emeralds and 269 pearls, including some of which are said to have been bought as earrings by Tudor monarch Queen Elizabeth I.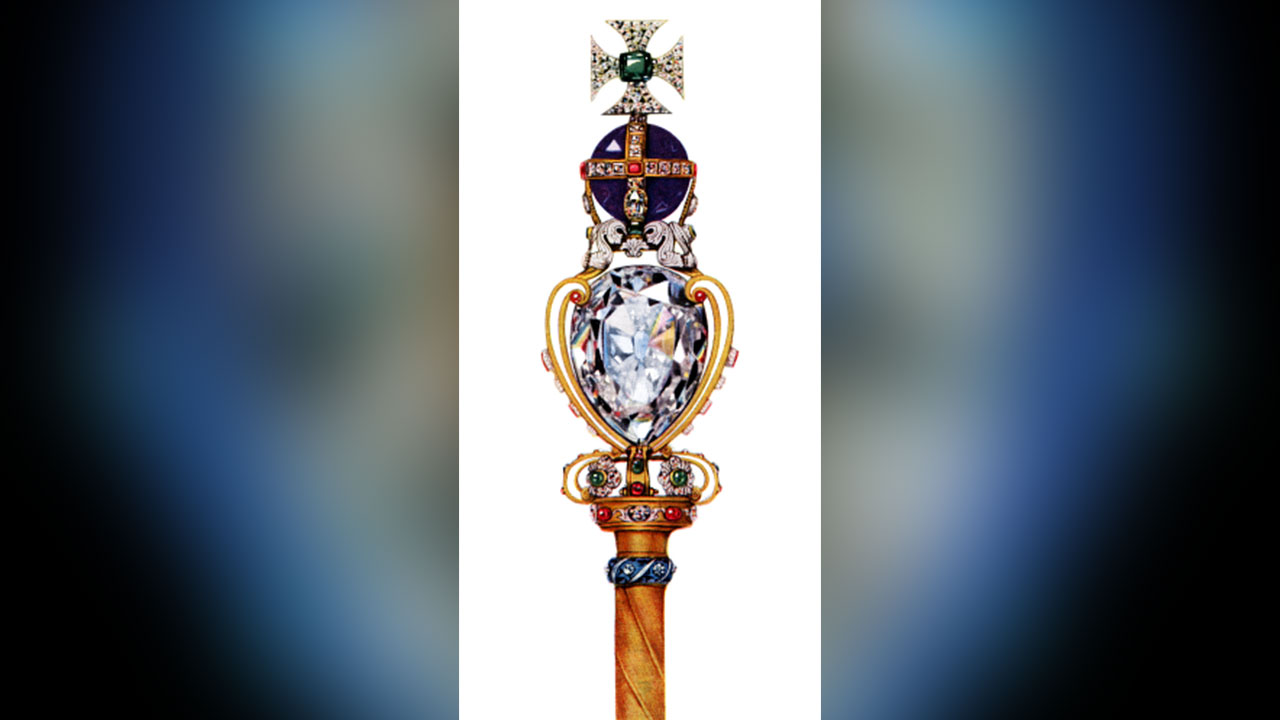 SOVEREIGN'S SCEPTER WITH CROSS
The Cullinan 1 diamond, also known as the Star of Africa, which weighs in at 530 carats and is the world's largest colorless cut diamond, was set in the bejeweled…
BusinessWorld
2023-04-09 23:39:15

All news and articles are copyrighted to the respective authors and/or News Broadcasters. VIXC.Com is an independent Online News Aggregator

Read more from original source here…
About Author