"The market is coiled. We're going to have a break," said Ian Lyngen, head of U.S. rate strategy at BMO. "It's very rare to have 14 consecutive trading sessions in which the 10-year yield is in a range this narrow."
He said it's the only such period with the yield in a range as narrow as 8 basis points, going back five years. However, there have been five periods since 2013 with slightly wider ranges, where the yield moved between 9.2 basis points and 12.6 basis points. Of those episodes, four occurred before giving way to higher interest rates.
"I think it's a precursor for a breakout. I'm not sure if it's bullish or bearish," said Lyngen.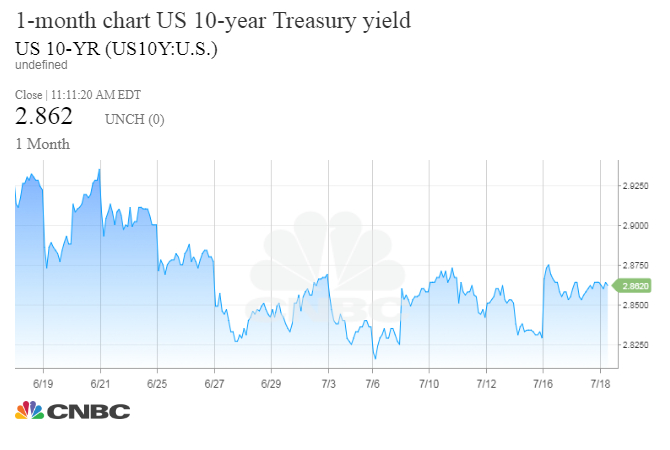 2018-07-18 15:41:00

Read more from source here…