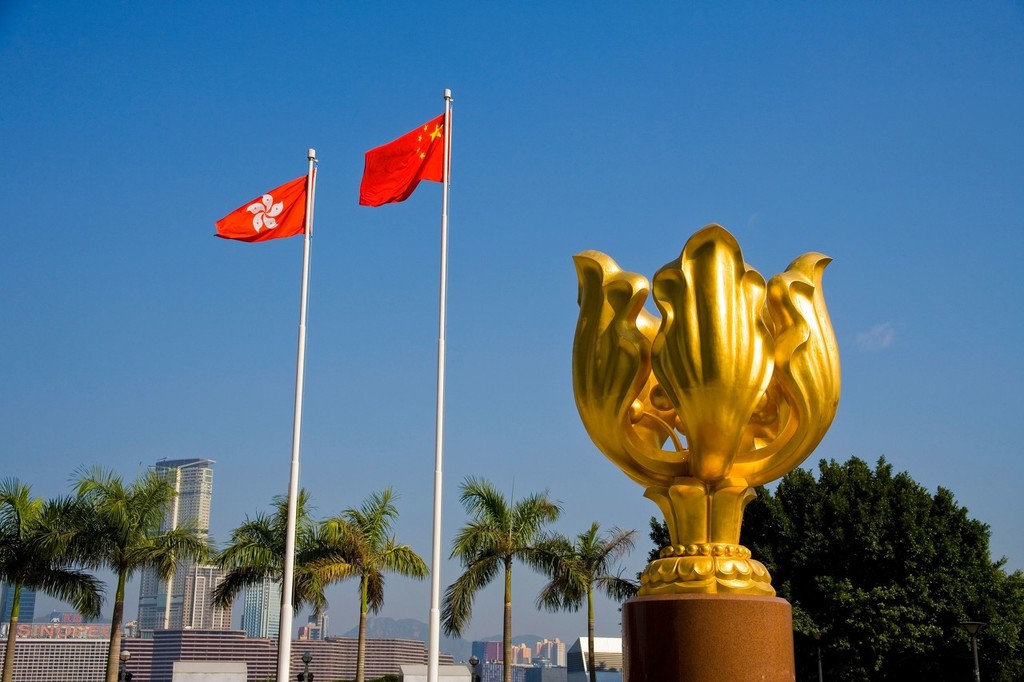 Hong Kong's representatives in the nation's top legislature strongly condemned the approval of a Hong Kong-related bill by US Congressional committees, saying it is a gross interference in China's internal affairs in the disguise of protecting human rights and democracy.
The Hong Kong Human Rights and Democracy Act of 2019, recently approved by the US Senate Foreign Relations Committee and the House Foreign Affairs Committee, would take effect if approved by the Congress and signed by the president.
The bill proposed to subject Hong Kong's autonomy to an annual assessment and threatens to revoke the city's separate status in trade and finance.
In a joint statement on Saturday, Hong Kong deputies to the National People's Congress said the US move is an attempt to hinder China's development under the disguise of safeguarding human rights and democracy.
The deputies noted that during the violent anti-government protests in the past months, some radicals have undermined the rule of law and toed the bottom line of the "one country, two systems" principle.
If it takes effect, the bill would brazenly embolden those radicals and further destabilize Hong Kong, the deputies warned.
They also cautioned that the bill, which proposes to cancel some special preferential treatment to Hong Kong, may also undermine the benefits of the United States itself, especially the economic interests of US enterprises trading with the SAR.
The US has run a trade surplus with Hong Kong for years. The US recorded a trade surplus of $33.8 billion with Hong Kong in 2018 despite Sino-US trade tensions.
Stressing that Hong Kong affairs are China's domestic affairs, the statement said the SAR government has implemented the "one country, two systems" practice in strict accordance under the nation's constitution and the SAR's Basic Law after the city's return to the motherland in 1997.
Since then, the SAR government has kept safeguarding national sovereignty and security, and implementing policies that guarantee Hong Kong residents' rights and freedom under the "one country, two systems" practice, the statement reads.
The deputies lodged firm opposition to any act undermining "one country, two systems". They urged the US to abide by international laws and norms and stop meddling in China's domestic affairs.
2019-09-29 03:08:00

Read more from source here…