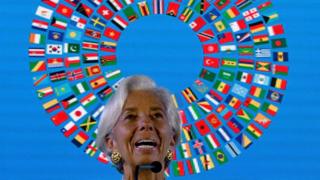 Clouds on the horizon. Dark undercurrents in the global economy. Trade tensions. Vulnerabilities in the global financial system.
You wouldn't be blamed for thinking the annual meetings of the IMF and the World Bank in Bali last week were full of doom and gloom.
I was at the Bali meetings last week to find out how worried we should be about Asia's economies.
Read more from Karishma here.